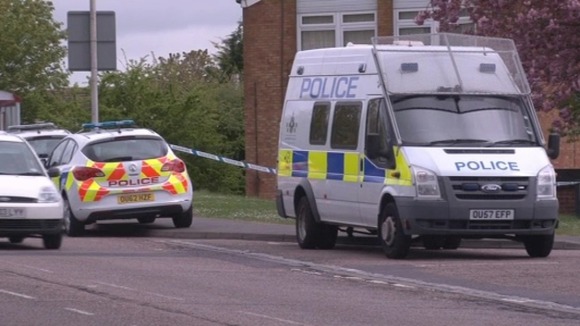 A £1,000 reward is being offered after a 16-year-old boy was left in a serious condition in hospital after being shot in the back in Luton yesterday (Saturday).
The teenager was gunned down early yesterday morning.
Armed police are today continuing to patrol the area around Thricknells Close, Marsh Farm, to help reassure concerned members of the public, Bedfordshire Police said.
Patrols are being doubled and officers will be stopping and searching people as they hunt for those responsible for the shooting.
Asst Chief Const Andrew Richer said: "We understand that there will be a number of law-abiding citizens who will be affected by this action.
"However, we hope that they will understand that this action is being taken to keep them and their loved ones safe and they will agree with us that this level of criminality will not be tolerated.
"These measures are being used to ensure those who commit these crimes are stopped."