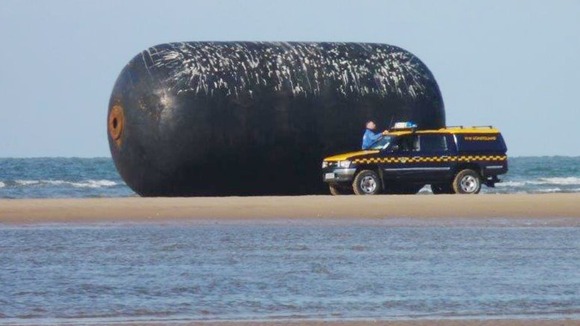 Visitors to the North Norfolk coast have been amazed to find a huge ship's fender washed up on the shoreline.
Coastguards were called to the beach at Thornham near Hunstanton after the giant object ran aground.
It's still a mystery as to how it got there or to whom it belongs.