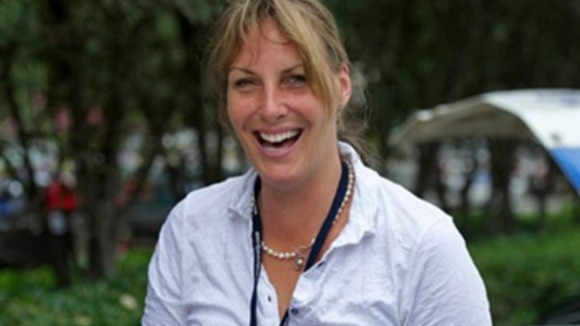 Neighbours in Brigstock, Northamptonshire, where Emma Wilkinson lived, spoke of their shock at the news of her death while taking part in the Peking to Paris rally.
Paying tribute to Ms Wilkinson, one neighbour said: "All I can say is that she was a bubbly, vibrant woman."
The neighbour, who did not want to be named, said Ms Wilkinson had been working hard on growing a vineyard on land near her home.
The neighbour added: "She was always smiling and friendly.
"She was a lovely person and it's just very sad. A tragedy for all her family."
Another neighbour, who lives close to the new property, said: "She was a very lovely person, full of life. There was something very much revitalising about her.
"She has two lovely children - a daughter and a younger son.
"I spoke to her before her trip and she was so excited about going."