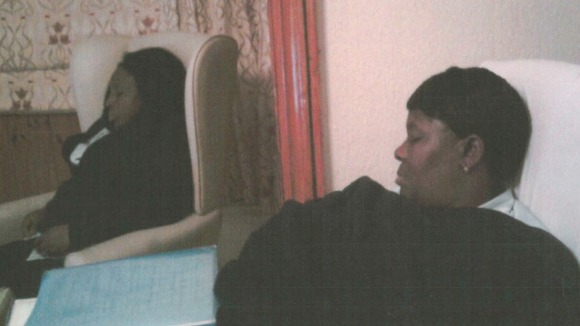 A court has been shown a photograph that allegedly shows two carers asleep on a nightshift at a care home near Milton Keynes.
Aylesbury Crown Court's been told that Titilayo Ajala and Henretta Offae were found apparently asleep. The court heard they had unplugged the alarms of elderly patients at the Westlands care home in Olney so that they would not be disturbed.
The pair face 19 charges of ill-treatment or neglect.
The jury was told the picture was taken by the care home manager in an unannounced visit at 2.40am on August 18 2011.
The defence put it to team leader Barbara May that Ms Offae was not asleep but was resting and had her eyes closed.
The trial continues.