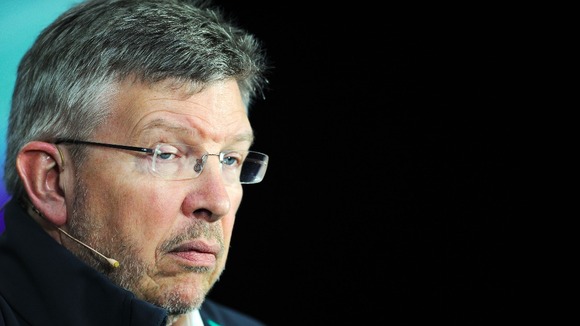 Mercedes Team Principal Ross Brawn has been giving evidence in defence of the Brackley-based F1 team.
Giving evidence Brawn called for "perspective" over the significance of the data gathered by his team during the Pirelli test.
Brawn, who previously revealed the final decision to agree to the Pirelli test was his alone, said access to telemetry data was an "inevitable consequence" of the work being done, but said Mercedes sought to keep their exposure to it "at a minimum".
He conceded the test in a 2013 car "could be perceived as an advantage", but said nothing was learned that had not already been established during the weekend of the Spanish Grand Prix.
"We didn't know what the tyres were and we didn't know what the detailed objectives were of what Pirelli were doing.
"We always work quite frankly on the principle that no information is better than bad information. So I don't see how we could have used any data that resulted from the Pirelli test."