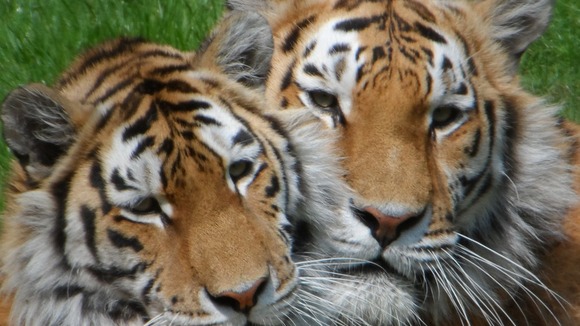 Staff at Banham Zoo in Norfolk are celebrating the arrival of some very cute twin tiger cubs.
The zoo's male, Kuzma, who was born at Banham in 2008, was recently ranked as one of the most important males within the breeding programme.
His genes are poorly represented within the captive population so breeding him was considered a high priority. His mate, Sveta, arrived from Lisbon Zoo, Portugal in 2011 and this is their first successful litter together.