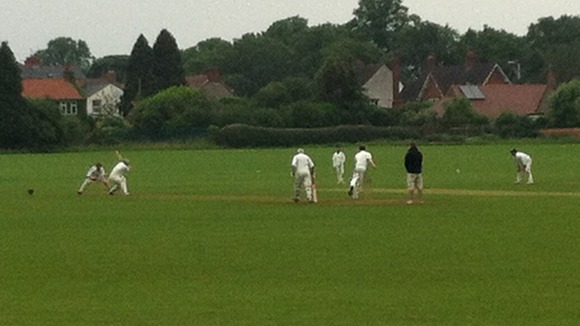 Cricketers in Northampton have been marking the longest day of the year by playing from dawn 'til dusk. The event, organised by the Bold Dragoons club at Weston Favell, is to raise money for a children's cancer charity.
Eight teams have been taking part, with the first ball bowled at 4.30am. The event is being staged at the Old Northamptonians ground in Northampton, thanks to sponsorship from Anglian Water.
A burst water pipe led to flooding at the Bold Dragoons ground earlier in the year, putting it out of action for the season.