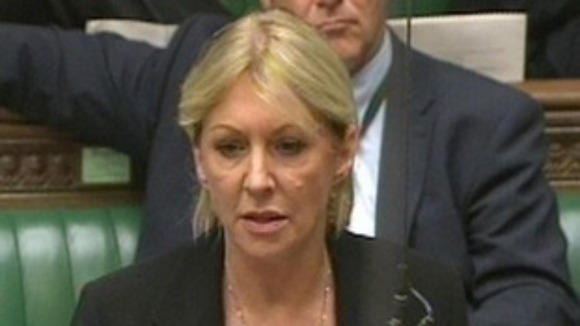 Mid Bedfordshire Tory MP Nadine Dorries has said she will stop claiming parliamentary expenses
Ms Dorries, whose expenses are under investigation, said she is giving up claiming from the end of next month so she can argue for reform of the system.
In a posting on her website, she said her decision would mean she would effectively be working for her constituents for free.
Ms Dorries, who shot to fame with her appearance on the TV reality show I'm A Celebrity... Get me Out Of Here! - has frequently expressed exasperation with with the Independent Parliamentary Standards Authority, and the new system imposed in the wake of the MPs' expenses scandal.
Writing on her blog, she said: "I can't talk about the Ipsa investigation until it reports other than to say that so far I am happy with the way the investigation has been conducted and I am looking forward to the report.
"However, separate from the investigation, I have made the decision to stop claiming any personal MP expenses and to fund my role as an MP from my salary. In effect, this will take most of my salary, which means I will be representing Mid Bedfordshire for free!