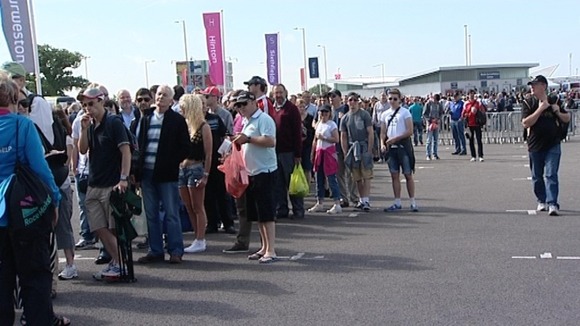 Organisers of the British Grand Prix at Silverstone say the event was a success after last year's washout and traffic problems.
Thousands of motor racing fans headed to the Northamptonshire circuit over the weekend.
It was Nico Rosberg who won the race. There has been criticism of tyre company Pirelli after several drivers, including Stevenage's Lewis Hamilton, suffered blow outs.