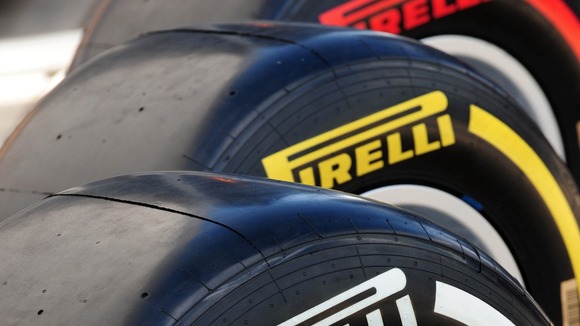 Pirelli has been forced to respond given the dangerous incidents that unfolded at Silverstone where Lewis Hamilton, Felipe Massa, Jean-Eric Vergne, Esteban Gutierrez and Sergio Perez all suffered blowouts.
Following a thorough investigation, Pirelli has revealed a number of factors behind the failures that include the reverse mounting of the rear tyres, the adoption by the teams of too-low pressures, extreme cambers and the aggressive kerbing at Silverstone.
Pirelli motorsport director Paul Hembery said: "What happened at Silverstone was completely unexpected and it was the first time that anything like this has ever occurred in more than a century of Pirelli in motorsport.
"These incidents, which have upset us greatly, have stressed the urgency of the changes we already suggested - which will be introduced for free practice in Germany on Friday.
"We would like to acknowledge the willingness of the FIA, FOM teams, and drivers to act quickly to find an immediate solution to the problem.
"In particular, the adoption of winter tests, arranged with the FIA, that are more suitable for tyre development and the possibility of carrying out in-season testing, will contribute to the realisation of tyres with increasingly improved standards of safety and performance.
"I'd like to re-emphasise the fact the 2013 range of tyres, used in the correct way, is completely safe.
"What happened at Silverstone, though, has led us to ask for full access to real-time tyre data to ensure the correct usage and development of tyres that have the sophistication we were asked to provide and extremely high performance that has lowered lap times by more than two seconds on average.
"While we wait for a change in the rules, we will introduce tyres that are easier to manage."