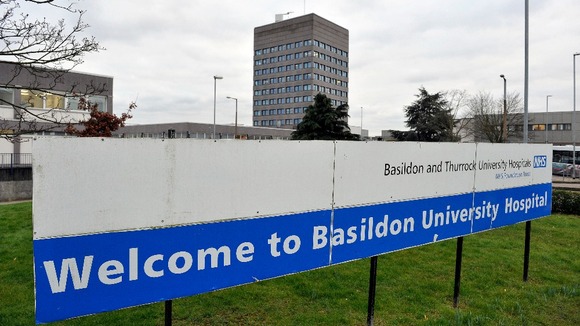 Colchester and Basildon Hospitals in Essex were investigated as part of the Keogh Review which looked at high death rates. As a result of the review, Basildon Hospital will remain in special measures.
In February David Cameron asked Bruce Keogh - the Medical Director of the NHS - to review the 14 hospitals in England with the highest death rates, those included Basildon and Colchester.
The report, published today, found that across the 14 hospitals there have been 13,000 excess deaths since 2005 - that is the number of patients dying over and above what might be expected in a given year. It is thought around 1,600 of those were at Basildon and Thurrock.
Basildon is one of 11 of the hospitals that will remain in special measures. This means it will be under even more scrutiny, and that members of the Trust's Board could be fired if things do not improve.
Sir Bruce Keogh has set out a vision for where the NHS can get to within two years, as his report into high death rates at 14 hospital trusts is published.
Making demonstrable progress to reducing avoidable deaths in hospitals. Patients and clinicians will have confidence in the quality of assessments made by the CQC, not least because they will have been active participants in inspections.
No hospital will be an island – professional, academic and managerial isolation will be a thing of the past. Nurse staffing levels and skill mix will appropriately reflect the caseload and the severity of illness of the patients they are caring for and be transparently reported by Trust boards.
Patients will not just feel like they have been listened to but will be able to see how their feedback is impacting on their own care and the care of others.