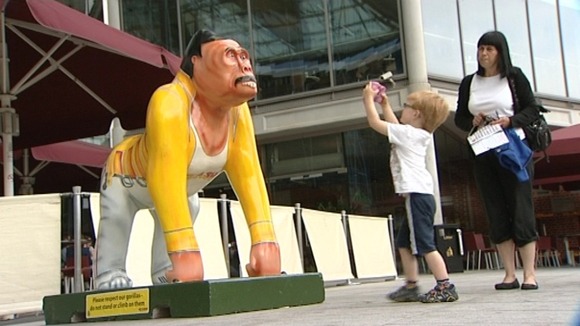 A gorilla sculpture in Norwich that hit the headlines in a copyright row has been repainted.
The Freddie gorilla had to be removed from outside the Forum because of a complaint from the Freddie Mercury estate.
Now organisers of the GoGoGorillas art trail say its been redesigned and will be unveiled in the city this morning.