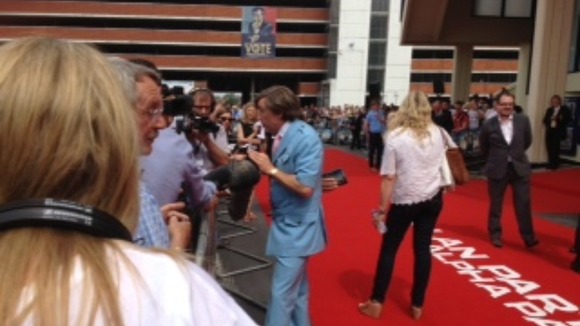 Fictional DJ Alan Partridge told fans: "This film is my love letter to Norwich" as he premiered his new movie in his favourite city today.
The Steve Coogan comedy creation opted to hold the red carpet event in Norfolk following a Twitter campaign dubbed Anglia Square Not Leicester Square.
Partridge added that he had chosen Norwich because he trusted Norfolk Police to protect him from a sniper while on the red carpet.