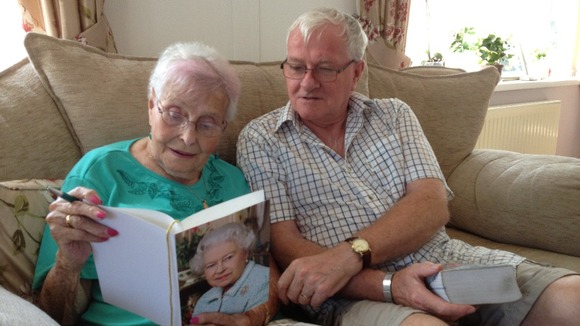 For Daisy Dunnett it was the perfect day - her wedding anniversary, her 100th birthday, a telegram from the Queen and the birth of the Royal Prince.
Daisy's lived a long and active life and says she has only reached this milestone because of the love of a man more than 30 years younger. She married her husband David when she was 82 and he was 49.
Her three children from her first marriage are all older than him. "He's been a marvellous husband to me," said Daisy. "Without him I would have just withered away and died."
The couple from Diss in Norfolk met after the death of her first husband. David offered to cut her grass and love blossomed. "It works both ways," said David. "She's given me a purpose in life and we've had a lot of great adventures together."