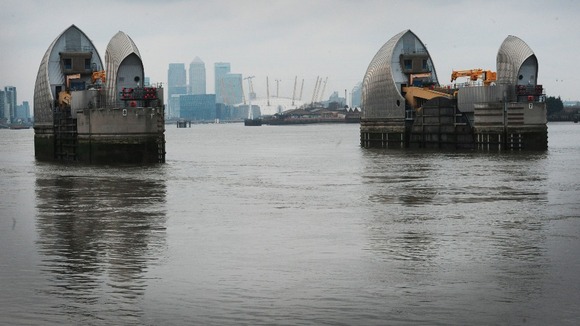 Government officials considered deliberately flooding parts of Essex to stop central London from being swamped by flood waters, according to newly-released papers.
It was suggested as gates for the Thames Barrier were stranded by a dock strike in Teesside in the late 1970s.
The idea was to breach flood defences downstream so that some of the water would flood in to low lying land in Essex and Kent, the contingency planning documents dating from July 25, 1979 to December 22, 1983 from the National Archives state.
Such drastic action would have meant "major political difficulty" for the Government, it was stated.