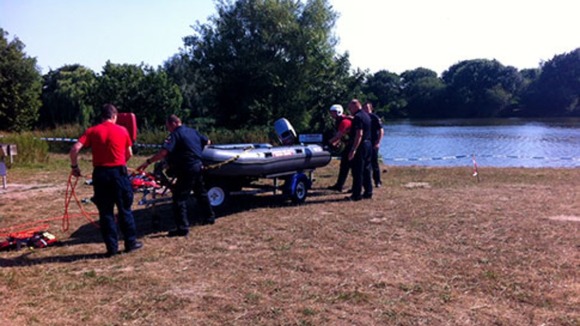 Police investigating the discovery of a woman's body at the University of East Anglia UEA Broad in Norwich closed a small part of the lake this afternoon following the discovery of a shoe.
A fisherman found the shoe last night near to a jetty, and close to where the body was found.
A police search of the immediate area will now take place to establish if any other relevant objects to the case can be found.
The shoe will also be forensically examined to see if it belongs to the woman.
The death continues to be treated as unexplained. An initial post mortem examination proved inconclusive with further toxicology tests being carried out to help establish the cause of death