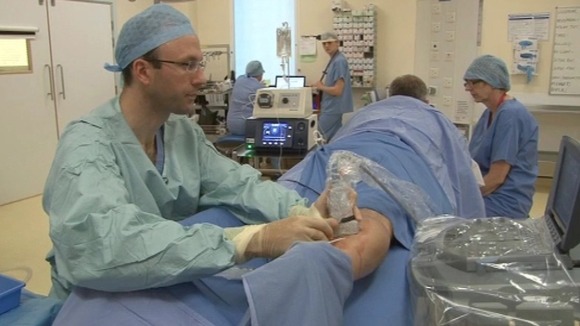 Doctors in Norfolk are using a pioneering form of surgery to treat varicose veins.
Surgeons in Norwich and Cromer hope that the use of intensive heat treatment instead of open surgery will soon be rolled out across the rest of the NHS.
Robert Brightwell, Consultant Vascular Surgeon, said patients had "no overnight stays" and "no recovery from general anaesthetic".
He added: "We've treated gentlemen well into their 70s and 80s and they've walked out and played a round of golf in the afternoon."