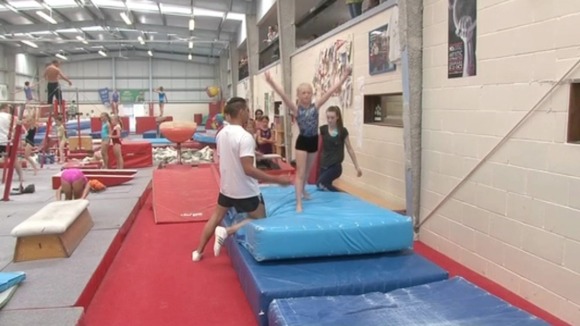 Three-times Olympic medallist Louis Smith is back in Huntingdon this week, running a training camp for aspiring gymnasts.
He has returned to the club where he started his career to inspire children to get involved in the sport.
The Peterborough gymnast says he wants to do his bit for the Olympic Legacy of London 2012.