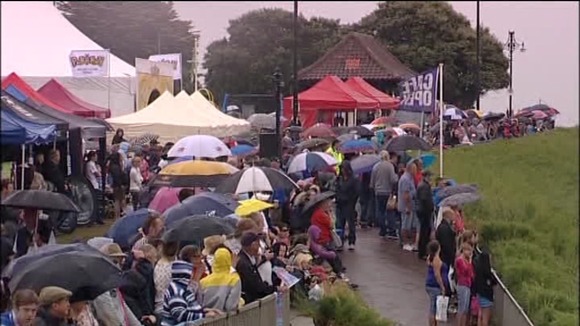 The crowds have been out in force despite a wet start to the Clacton Air Show.
The Red Arrows have already taken to the skies above the Essex seaside resorts as thousands looked on from the shore.
The Clacton Air Show has been running for 22 years and is the last remaining free seaside air show in the East of England.
The show runs for two days.