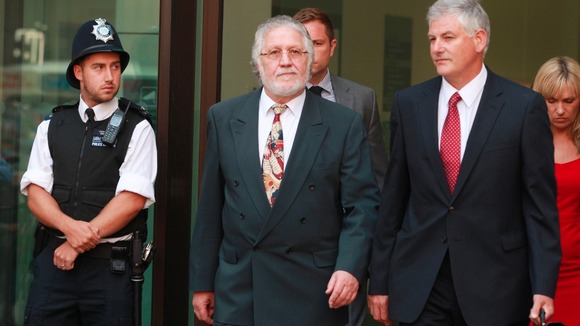 Leaving court, Travis, of Mentmore in Bedfordshire, said: "I am supported by my wife and friends. My wife is not here today and the reason that she is not here today is because I detest hare-coursing."
After the short hearing, he told reporters inside the court building that he could not talk about the case.He said: "I either talk for a long time or I don't, and at the moment I'm not talking."
The 68-year-old indicated that he will plead not guilty as he appeared at Westminster Magistrates' Court to answer 11 counts of indecent assault and one of sexual assault.
He is accused of committing the offences between 1977 and 2007 against alleged victims aged between 15 and 29.
Travis, whose real name is David Patrick Griffin, has denied any wrongdoing since he was first arrested on suspicion of sexual offences in November last year.
His lawyer Martin Bale indicated to the court that he would plead not guilty to the charges.