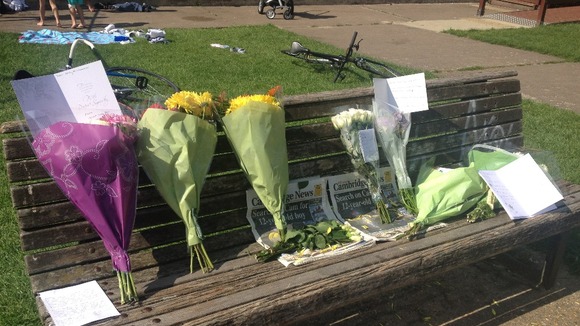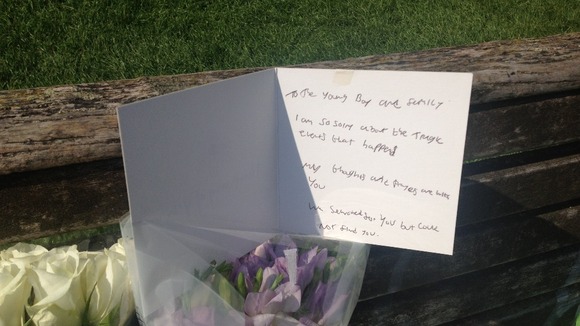 Tributes have been paid to a 12-year-old boy who drowned in a river in Cambridge despite his friends' attempts to save him.
The schoolboy, named locally as Andrew Collings, is believed to have got into difficulty while playing in the River Cam on Tuesday night. His body was recovered by police at about 3am.
Donna and Andrew Frost said their son Charlie had been playing with Andrew and the others earlier in the evening.
Mrs Frost said: "Apparently two or three of them jumped in and one managed to get hold of him but couldn't save him.
"Charlie feels terrible because he had been playing with him but came home for his tea.
"He thinks if he'd stayed he may have been able to save him but perhaps he would have got in trouble himself.
"Kids always jump in the river here but it's not dredged and there are no life rings.
"We're all cut up about it, he was such a lovely lad."
Cambridgeshire Police and other emergency services launched a search after reports Andrew had not resurfaced after going into the river at Lammas Land, the Fen Causeway, at about 6pm.
School friends have left tributes on a bench near the river bank.
Caroline McKenney, principal of the city's Netherhall School where Andrew studied, said: "The school extends its deepest condolences to Andy's family.
"When the time is right we will be speaking to his family and students at the school to find a suitable way of remembering him."
There was no answer at the Collings' home in Cambridge.
According to the Cambridge News, the boy's family watched as officers, paramedics, fire crews and a police helicopter searched the water.
Rescue teams were seen dredging the river.
A police spokeswoman said the boy's death was not being treated as suspicious but it was not clear if he fell into the water or went in deliberately before getting into difficulty.
The area is near a busy park with a paddling pool and small swimming pool nearby.