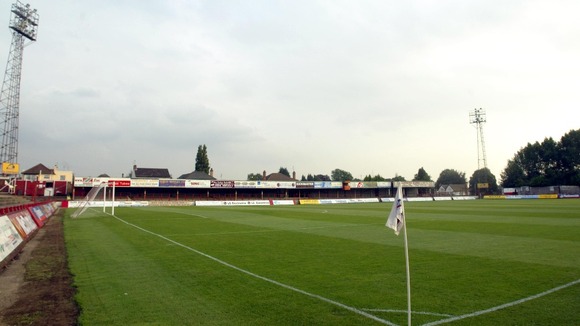 Kettering Town Football Club has has been wound up in the High Court today.
The club was officially wound up over a £58,000 debt owed to rival club Rushden and Diamonds (2008) Lt, the company left over after Kettering's former rival, Rushden and Diamonds FC, went to the wall in 2011.
High Court official Registrar Jones – who disclosed that he once represented Kettering Town as a lawyer – today ruled it was right to exercise his discretion to wind up the club.
Lawyers for the club had sought one more adjournment of four or five weeks in order to settle the debt.
The beleaguered club was in the Conference as recently as 2012 but two relegations had put it in the Southern League Division One Central.
The club was due to play Dunstable Town tomorrow, it is unclear whether the game is to go ahead.