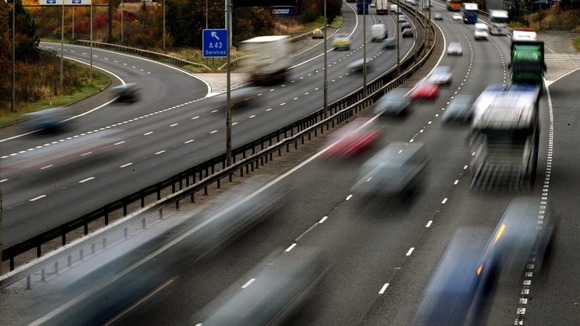 Motorists with 30 or more penalty points on licences are still driving, according to statistics from the Driver and Vehicle Licensing Agency (DVLA).
A man from Southend accumulated 30 points last year, for ten offences between March 2011 and August 2012. It is not know why this particular driver was not banned as his identity has not been revealed.
Legally drivers who accumulate 12 points on their licence over a three-year period can be banned.
Other notable still-driving offenders included:
A man from Blackburn with 29 points, who was caught speeding eight times between September and November 2011.
A man from Pevensey, East Sussex, with 24 points who was caught speeding six times in two weeks between September 30 and October 13 last year.
A woman from Isleworth in west London, with 42 points. The points were all for failing to disclose the identity of the driver between May 26 and December 21 last year.
IAM chief executive Simon Best said: "DVLA and the courts service are upgrading their computer systems to ensure that offence information is shared more efficiently, but this is not due to be in place until October.
"When drivers with 10 speeding offences are getting away with holding a licence, these improvements cannot come quickly enough."
He went on: The IAM has no sympathy for owners who refuse to reveal the identity of the driver, and we would welcome an urgent consultation on new ways to deal with this problem.
"Drivers must expect that 12 points means a ban or the whole system falls into disrepute."
A spokesman for HM Courts & Tribunals Service said: "The vast majority of drivers who get 12 or more penalty points are fined and disqualified from driving.
"Magistrates can use their discretion to not enforce a driving ban if doing so would cause exceptional hardship, such as losing a job or the ability to care for a dependant. A fine will still be enforced.
"Only a very small number of cases are affected by the data-sharing issue and we are working closely with DVLA to improve this."
A DVLA spokesman said: "The DVLA's role is to record the information provided by the courts. The courts are able to use their discretion to decide whether or not to disqualify a driver."