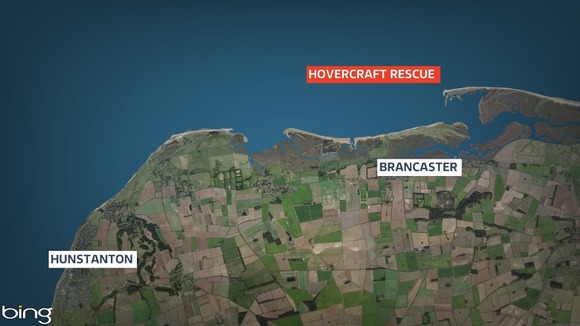 Coastguards are warning visitors to be aware of tide times, after three sisters were rescued on the brink of being swept out to sea in Norfolk.
They were found hanging on to a buoy at Brancaster, fighting the strong tidal current.
The sisters thought to be aged 10,12 and 20 were taken to the Queen Elizabeth Hospital at Kings Lynn for checks.