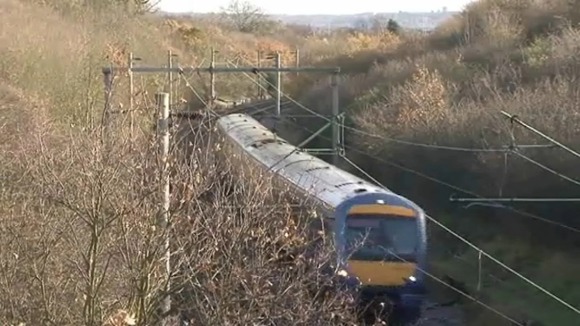 A railway worker based at Southend has been suspended after helping to rescue a disabled woman who fell on to a train track.
The man, along with three other people, hauled the wheelchair-bound woman, in her 70s, to safety after the incident last week.
A spokesman for the train company c2c said: "We have strict rules regarding the safety procedure for the quickest way of stopping trains in an emergency. An employee has been suspended while our investigation into this incident continues."
Rail Maritime and Transport union general secretary Bob Crow said:
"Clearly it is a travesty of justice that a member of staff has ended up threatened with disciplinary action for helping avoid a potential tragedy at Southend and RMT is calling on the company to recognise the strength of feeling this case has generated amongst both staff and the public.
"RMT is representing our member and will do all that we can to ensure that he is returned to work as soon as possible with no stain on his record and a recognition that station-based rail staff play a crucial role in ensuring public safety."
It is understood that the nearest train was a quarter of a mile away and already slowing for the station.