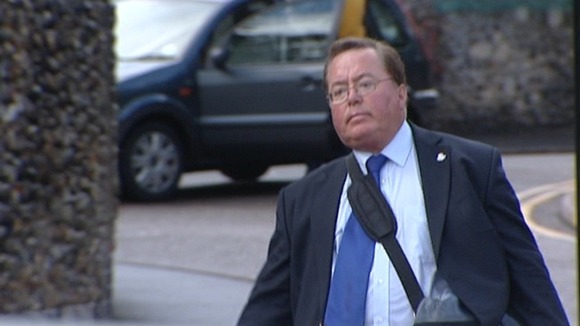 A jury's been hearing how a former BBC radio presenter got a teenage boy drunk so he could sexually abuse him.
Michael Souter allegedly met the youngster at BBC Radio Norfolk where Souter was a DJ and the boy was doing casual work.
It's claimed Michael Souter employed the boy to wash his car and do other jobs at his home after they met at the Norwich radio station in the 80's.Now an adult and talking from behind a screen he said he and another boy had washed Mr Souter's car when they were offered a beer.
He said after drinking three or four he said the room began spinning and he felt dizzy and sick.
Mr Souter, he said, took him upstairs to lie down and sober up. He said he must have dozed off because when he woke up Souter was molesting him.
He said he jumped up and left with the other boy. He said he didn't say anything to anyone because he was embarrassed and didn't want people thinking he was gay.In cross examination Andrew Hill said: "I suggest this incident didn't happen at all. It was a figment of your imagination."
Mr Souter denies 19 charges of abusing 7 boys over a period of 20 years. The trial is expected to last six weeks.