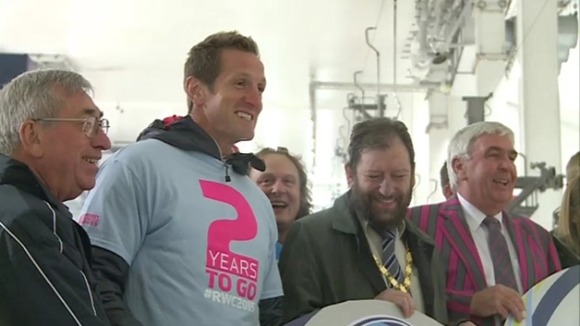 The official countdown to the 2015 Rugby World Cup has started.
Rugby World Cup winner Will Greenwood was at a launch event at Snowzone in Milton Keynes to say World Cup rugby is just two years away from being staged in the town.
Stadium MK will host three games during the competition
More rugby on the ITV Sport website.