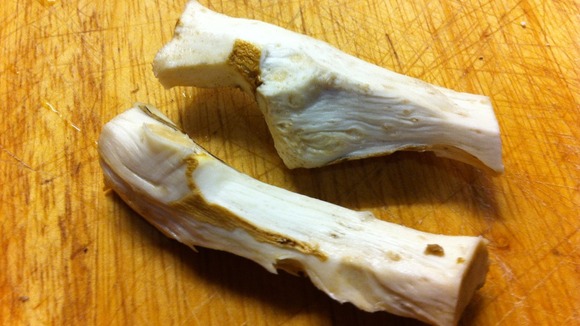 ITV News Anglia has been looking at cooking up food for free that has been gathered from the region's fields, hedgerows and woodland.
As part of the filming, a horseradish was dug up and presenter Emma Baker took up the challenge of making it into a sauce. Here's the recipe:
Peel and finely grate the horseradish. Add a good dollop of yoghurt and cream - how much will depend on how strong you like your sauce.
Add a generous squeeze of lemon juice to taste and voila! Homemade horseradish sauce, best served with roast beef or smoked fish. Bon appetit!
Click here for other recipes featured on the programme