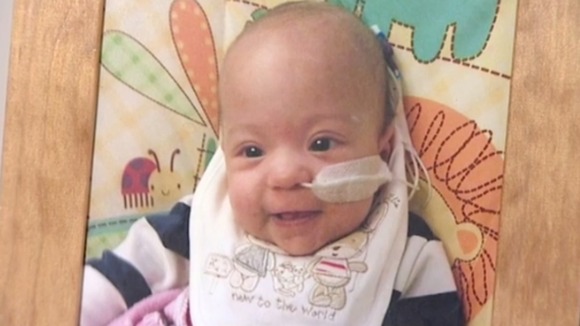 A doctor has told an inquest into the death of Thetford baby Bella Hellings that "effective resuscitation" as soon as she stopped breathing would have improved her chances of survival.
The three-month-old died in March after having a fit.
A crew from the East of England Ambulance Service took nearly half an hour to reach her and then got lost on its way to hospital.
Dr Martina Noone, consultant paediatrician at West Suffolk Hospital, told today's inquest in Norwich: "It's impossible to know if the delay of the ambulance affected the outcome but if effective resuscitation is done immediately the chance of a successful outcome is improved."
Bella had been born five weeks early with a heart murmur.
By the beginning of February her condition had got worse and the baby girl was seen by doctors a number of times leading up to her death.
Dr Noone said she was twice referred to specialists at the Royal Brompton Hospital but experts felt Bella's condition was not serious enough to operate.