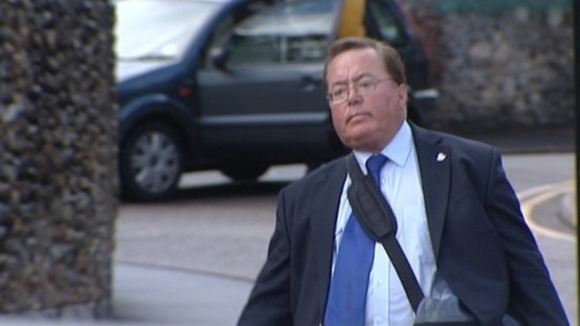 The trial of a former BBC radio presenter accused of sexual offences against boys over a 20-year period, is continuing today at Norwich Crown Court.
It's alleged that 60-year-old Michael Souter from Loddon near Norwich, abused seven boys aged between 11 and 16-years-old.
Today the jury at Norwich Crown Court was told that Mr Souter had homosexual relationships when he was in the Navy, but had been heterosexual since.
Images of boys had been discovered on his computer, and the prosecution claim that he'd sent e-mails talking about his interest in bondage.
It's alleged that Mr Souter was a deviant sexual abuser of young boys, particularly boys in uniform wearing shorts.
The jury heard that lots of boys shorts and some pornographic magazines had been found at the defendant's house.
He told the police that he liked to dress up in school uniform to regress to a time in his life when he was loved and cared for.
Michael Souter denies 19 charges of child sexual abuse between 1999 and 2009.
He's also pleaded not guilty to nine counts of making and possessing indecent images of children. His defence is expected to begin later today.