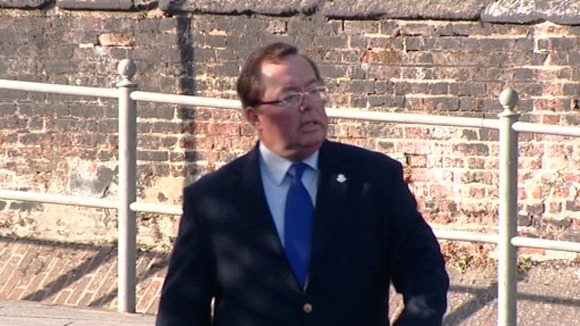 Former BBC radio presenter Michael Souter has started giving evidence at Norwich Crown Court.
The 60-year-old is accused of a series of sexual offences against boys over two decades.
This afternoon, Mr Souter went into the witness box to give his version of events.
He said he liked to dress up as a schoolboy to relieve stress and as a means of escape.
Mr Souter talked about how he was seen as Radio Norfolk's "Action man" when he began working for he station in 1980. He became leader of a Venture Scout group in Norwich, and some of the boys did jobs for him like washing his car.
Through a scheme called 'Link-up', he began mentoring a boy who needed a "blokey" influence in his life.
Mr Souter admitted there was an occasion where a boy performed oral sex on him - but couldn't explain why it happened. The trial resumes.