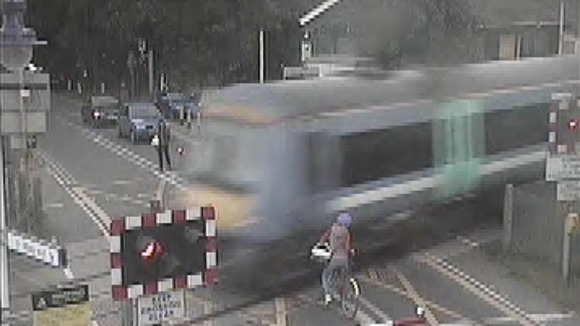 The British Transport Police have confirmed that a woman has come forward after a public appeal for information into an incident at Waterbeach level crossing.
Footage was released earlier this week of a cyclist stepping through the closed barriers and onto the line at the Cambridgeshire crossing.
The woman was then forced to brake hard as a train narrowly avoided her.
A woman has since contacted the British Transport Police and will now be speaking to officers on a voluntary basis next week.