View all 5 updates ›
Formula One mourns de Villota death
Formula One teams and circuits have been paying tribute to former Formula One test driver María de Villota after the 33-year-old was found dead in a hotel room in the Spanish city of Seville.
Norfolk-based Lotus Cars and Silverstone Circuit in Northamptonshire were among those offering their condolences.
We are shocked and deeply saddened to hear of the death of María de Villota. Our sincere condolences to her family. http://t.co/3lH7IVJPrb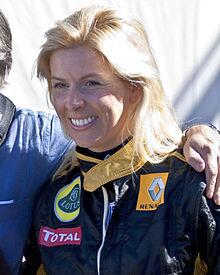 We are so very sad to hear about the passing of Maria de Villota this morning, our thoughts are with her family and friends
More top news
Motorists are being warned to watch out for road closures in Cambridgshire as thousands of cyclists prepare to take part in a new race.

The world-renowned physicist said he would consider the idea 'only if I were in great pain or felt I had nothing more to contribute.'

Temperatures will be rising over the next few days but does that mean a heatwave for the Anglia region?