View all 5 updates ›
Formula One mourns de Villota death
Formula One teams and circuits have been paying tribute to former Formula One test driver María de Villota after the 33-year-old was found dead in a hotel room in the Spanish city of Seville.
Norfolk-based Lotus Cars and Silverstone Circuit in Northamptonshire were among those offering their condolences.
We are shocked and deeply saddened to hear of the death of María de Villota. Our sincere condolences to her family. http://t.co/3lH7IVJPrb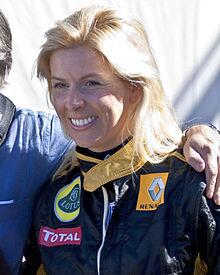 We are so very sad to hear about the passing of Maria de Villota this morning, our thoughts are with her family and friends
More top news
TV viewers have watched the moment a former Bedfordshire detective was arrested for trying to blackmail a man who had used a prostitute.

A cloudy and damp start, with the odd spot of rain or drizzle continuing through the day.

Alleged computer hacker Lauri Love may help British investigators to bring charges against him to get the case "over and done with".