View all 5 updates ›
Formula One mourns de Villota death
Formula One teams and circuits have been paying tribute to former Formula One test driver María de Villota after the 33-year-old was found dead in a hotel room in the Spanish city of Seville.
Norfolk-based Lotus Cars and Silverstone Circuit in Northamptonshire were among those offering their condolences.
We are shocked and deeply saddened to hear of the death of María de Villota. Our sincere condolences to her family. http://t.co/3lH7IVJPrb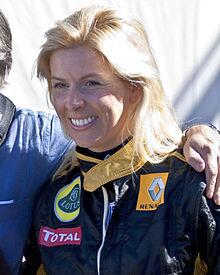 We are so very sad to hear about the passing of Maria de Villota this morning, our thoughts are with her family and friends
More top news
Bright to start before thicker cloud and more persistent rain returns during the afternoon and continues through the rest of the day.

Anger is mounting over a new warehousing development in Northamptonshire - being built on top of a 4,000 year old prehistoric monument.

Sunday's marathon was the hottest on record, with temperatures reaching 23.2C.