View all 5 updates ›
Formula One mourns de Villota death
Formula One teams and circuits have been paying tribute to former Formula One test driver María de Villota after the 33-year-old was found dead in a hotel room in the Spanish city of Seville.
Norfolk-based Lotus Cars and Silverstone Circuit in Northamptonshire were among those offering their condolences.
We are shocked and deeply saddened to hear of the death of María de Villota. Our sincere condolences to her family. http://t.co/3lH7IVJPrb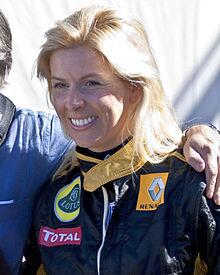 We are so very sad to hear about the passing of Maria de Villota this morning, our thoughts are with her family and friends
More top news
Essex police have taken 220 firearms off people they suspect are involved in domestic abuse.

A mild, windy and cloudy day with perhaps some brief breaks in the cloud. The cloud may be thick enough at times for light drizzle at times.

Mild, windy and mainly dry.