View all 5 updates ›
Formula One mourns de Villota death
Formula One teams and circuits have been paying tribute to former Formula One test driver María de Villota after the 33-year-old was found dead in a hotel room in the Spanish city of Seville.
Norfolk-based Lotus Cars and Silverstone Circuit in Northamptonshire were among those offering their condolences.
We are shocked and deeply saddened to hear of the death of María de Villota. Our sincere condolences to her family. http://t.co/3lH7IVJPrb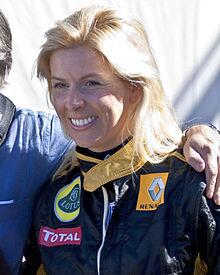 We are so very sad to hear about the passing of Maria de Villota this morning, our thoughts are with her family and friends
More top news
More than 4,600 academics have signed a letter calling for an inquiry into the death of PhD student Giulio Regeni in Cairo last month.

A Norfolk patient has become the first woman in the world to have a so-called 'dead kidney' transplant thanks to new technology.

As the number of whales dying on our beaches rises, we've spoken to an Evolutionary Biologist about why this tragic event keeps happening.