View all 5 updates ›
Formula One mourns de Villota death
Formula One teams and circuits have been paying tribute to former Formula One test driver María de Villota after the 33-year-old was found dead in a hotel room in the Spanish city of Seville.
Norfolk-based Lotus Cars and Silverstone Circuit in Northamptonshire were among those offering their condolences.
We are shocked and deeply saddened to hear of the death of María de Villota. Our sincere condolences to her family. http://t.co/3lH7IVJPrb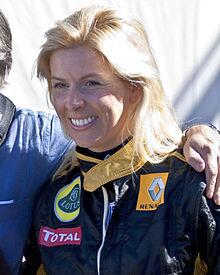 We are so very sad to hear about the passing of Maria de Villota this morning, our thoughts are with her family and friends
More top news
A hospital in Suffolk is launching a new multi-million pound electronic record system in the hope it will help improve patient care.

It will be a breezy morning but largely dry with some brightness. Rain will sweep in from the west during the afternoon. Highs of 16 deg C.

Becoming cloudier and breezier into the evening, with a little light rain at times. It will be much milder than of late. Lows of 7 deg C.