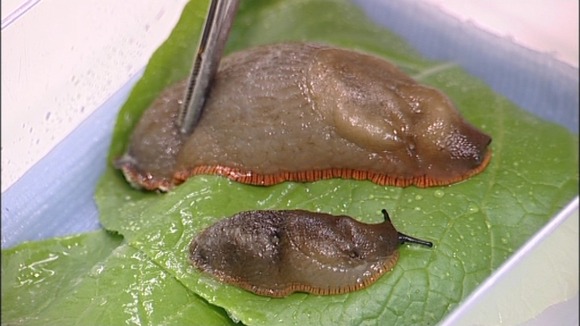 Experts are warning of "a disaster waiting to happen" as the number of Spanish slugs in Britain continues to rise.
First seen in East Anglia in January, the Spanish slug is resistant to slug pellets and causes more eating damage than native species.
Now scientists fear it could also be reproducing with native slugs to create a hybrid combining the worst of the Spanish slug with the tolerance to cold and frost of the native species.
Researchers at the John Innes Centre in Norwich have set up a special 'slug watch' website, encouraging people to take photographs and log sightings to help build up an idea of just how widespread Spanish slugs have become.