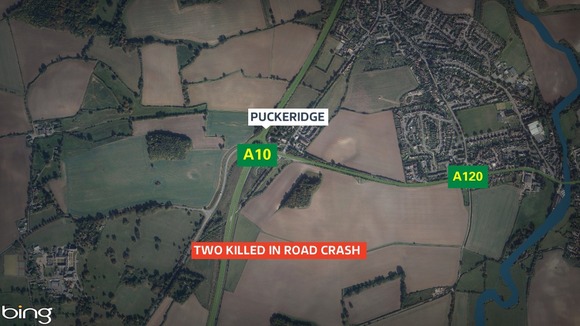 Two teenage girls have died in a crash on the A10 near Bishop's Stortford. The collision happened this morning at 7.45am near Puckeridge.
The girls aged 17 and 18-years old were the driver and passenger of a Citreon which collided with a deer, another car then collided with them.
Anyone who witnesses the accident is asked to contact Hertfordshire police on the 101 number.