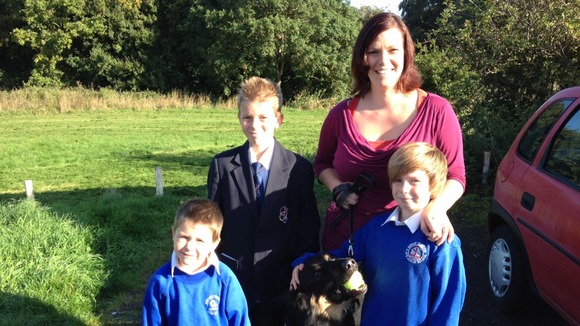 An Essex dog which risked its life to protect its young owner is to receive a special award from the International Fund for Animal Welfare at the House of Lords.
When German Shepherd-collie cross Geo was just seven months old, he suffered horrific injuries when he put himself in the path of a runaway lorry which was heading straight for 10-year-old Charlie Riley.
Charlie's mother Carly, of Clacton-on-Sea, was walking Geo, Charlie and her other two children home from school in November last year when the out-of-control lorry careered onto the pavement, heading straight for Charlie.
Despite vet bills totalling £8,000, the family never considered having Geo put to sleep.