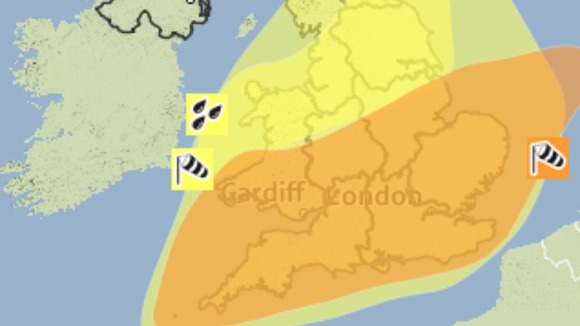 The Met Office have now issued an amber warning for the risk of severe winds during Monday throughout the Anglia region. This is the second most severe grade of weather warning and advises people to 'be prepared' for the risk of damaging and disruptive winds.
The winds are likely to reach a peak during Monday morning as a very intense low pressure system is forecast to run northeastwards across the UK. There's a risk of gusts in excess of 80 miles per hour, especially near the coast.
Although there is still some uncertainty about the precise track and depth of Monday's storm, if these wind speeds do occur there's a risk of of falling trees as well as damage to buildings and other structures, bringing disruption to transport and power supplies.