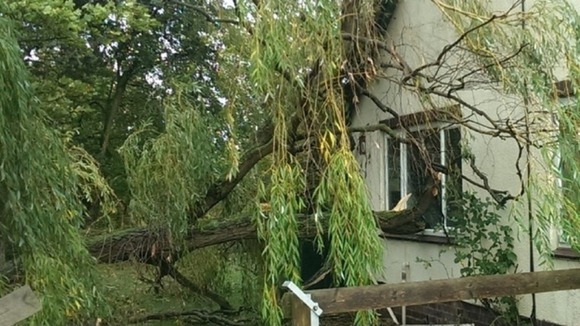 The clean-up's now underway after yesterday's severe weather conditions.
The storms led to flooding and damage in parts of the region, as well as causing widespread travel disruption.
Thousands of commuters were unable to get to work after train services were completely suspended on every major route for much of the day.
Up to 300,000 homes across our region were also affected by power cuts.
You can see more storm pictures taken by viewers here.