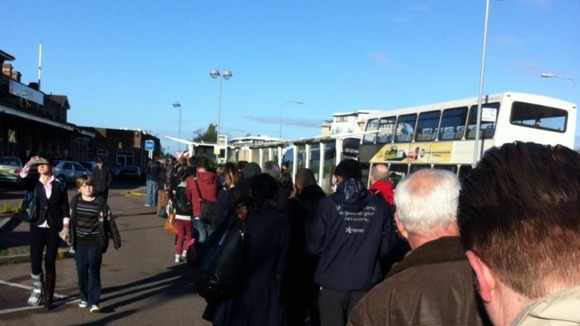 Commuters in Ipswich are facing a day of frustration as the aftermath of the St Jude storm continues to cause problems.
Several passengers have been forced to wait for buses at the town's railway station as a result of services being suspended.
Meanwhile, road users have also been hit hard with Ipswich's one way system also partially blocked due to storm damage.