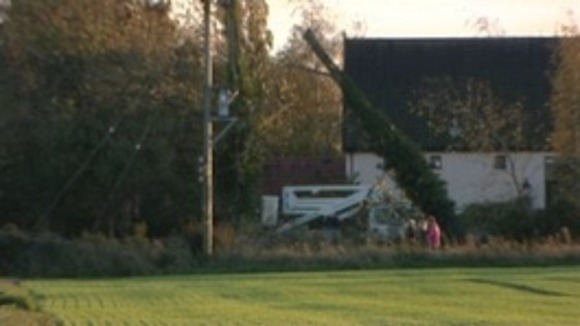 The company in charge of the electricity network say they're writing to all its customers who qualify for compensation after being cut off in last Monday's storms. Around 500,000 people lost their electricity supply in the East of England because of the storm.
UK Power Networks says customers are entitled to a payment under a storm event if they were without power for 48 continuous hours.
'The statutory payment is £27 but as a gesture of goodwill because we understand the difficulties experienced by people last week, we have agreed to double this to £54,' said a company spokesman.**
**
'They are entitled to a further payment for each 12-hour period thereafter and this again will be doubled by us to £54. This is capped at £432. All customers who qualify should receive a letter from us to explain this at the early part of this week.'
It's estimated compensation payments will total over a million pounds.