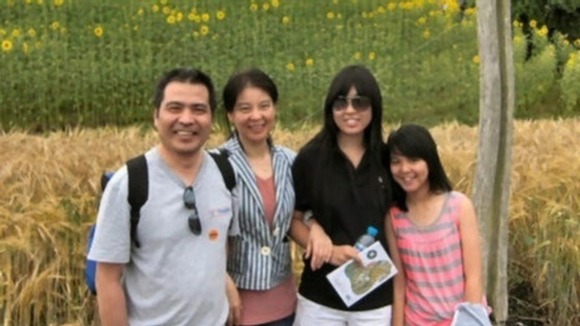 The trial of a man accused of killing a Northamptonshire family of four has got underway today.
Anxiang Du, 55, is accused of killing Manchester Metropolitan University lecturer Jifeng "Jeff"' Ding, his wife, Ge "Helen" Chui, and their two daughters, Xing "Nancy" 18, and Alice, 12.
William Harbage QC told the jury of eight women and four men at Northampton Crown Court that Du armed himself with a kitchen knife and stabbed the family to death in their own home on April 29 2011, the day of the royal wedding.
Mr Harbage said: "Not content with killing them, the mother and father, in the kitchen of their own home, he then went upstairs to find their two daughters, Nancy aged 18 and Alice aged 12, cowering in a bedroom.
"He cold-bloodedly stabbed them to death as well."
Mr Harbage told the court, which contained members of Mrs Ding's family who had travelled from China to be present for the trial, that each member of the family had sustained many wounds, some of which had penetrated the chest cavity causing fatal damage to the heart and lungs.
Du denies four counts of murder.