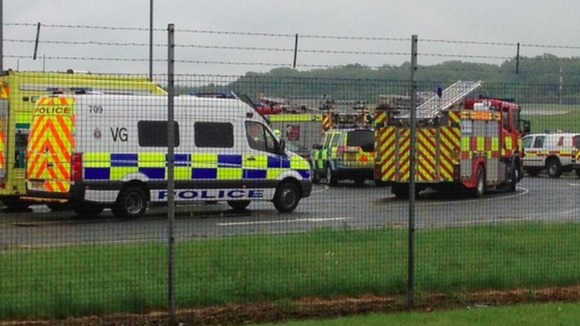 Fighter jets were scrambled to intercept a commercial aircraft after two passengers threatened to blow the plane up at 30,000 feet, a court has heard.
Tayyab Subhani, 30, and Mohammed Safdar, 42, were arrested on May 24 after the Boeing 777 they were travelling on was forced to make an emergency landing at Stansted Airport in Essex.
Once on the ground, the aircraft was surrounded by armed police and a full-scale bomb alert was called. The men were arrested and hundreds of passengers were forced to remain on board until investigators established there was no danger.
The men, who are from Lancashire, deny endangering the safety of an aircraft.