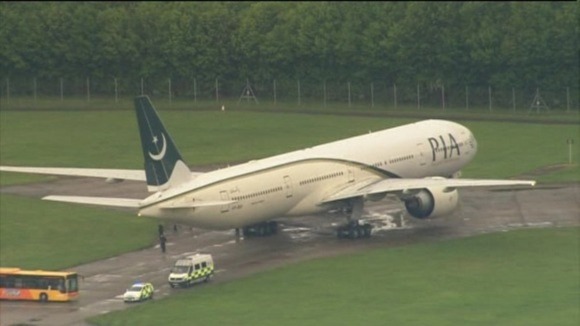 Two friends who allegedly threatened to blow up an aeroplane are due to stand trial today.
Taxi driver and supermarket employee Tayyab Subhani, 30, and restaurant worker Mohammed Safdar, 41, will appear at Chelmsford Crown Court accused of endangering an aircraft.
The count alleges the defendants made a threat the "crew and passengers would be killed and the aircraft blown up before landing which was false, misleading or deceptive".
They both deny the charges.
The duo were arrested in May at Stansted Airport after Pakistan International Airways flight PK709 from Lahore was diverted from Manchester.
The Boeing 777 plane, carrying 308 passengers, was shadowed into Stansted by an RAF Typhoon fighter jet after the pilot reported threats being made.