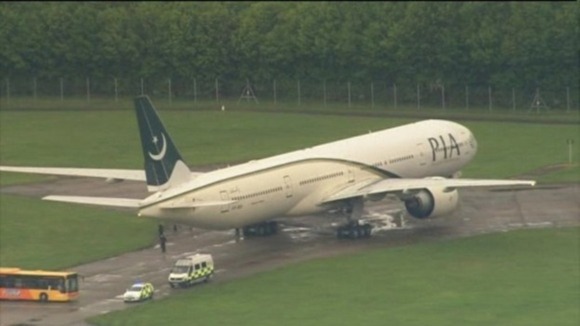 A passenger on a plane from Pakistan that was diverted to Stansted has told a court she heard a defendant make death threats to a steward.
Mohammed Safdar and Tayyab Subhani are accused of threatening to blow up the plane in mid air.
Both deny making false threats that the crew and passengers would be killed and the plane blown up before landing.
Ferzana Rana told the jury Safdar said to a male steward in Urdu "I'm going to kill you."
She described his behaviour as "firm and abrupt" and heard him mumble "you can do what you want, call the police. I'm ready for anything."
Prosecutor Brian O'Neill asked her "had you heard the word bomb or anything suggesting the presence of one?"
Rana replied "No."
Once the plane had been diverted to Stansted Rana said she heard Safdar and Subhani jokingly say "I bet they think there's a bomb on the plane."