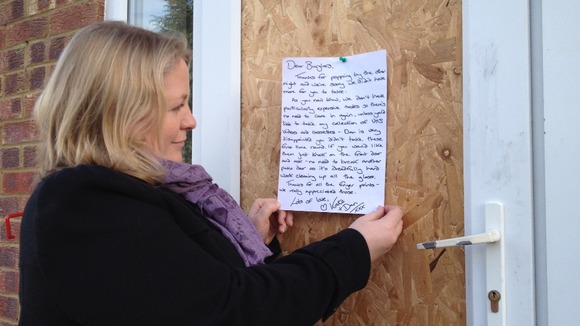 When Kate Barrett and Dan Owens were burgled this weekend, it came as a terrible shock.
While she was cleaning up the mess the burglars left behind, Kate decided to cheer herself up - by writing the robbers a letter. You can read it in full below: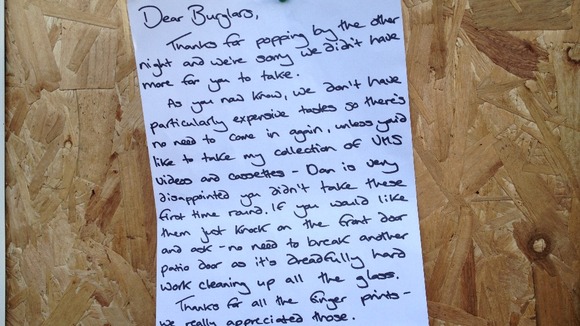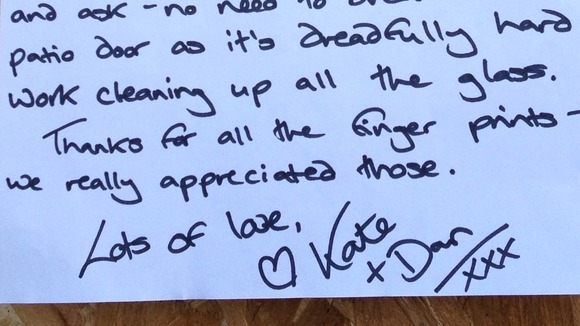 Northamptonshire Police are investigating the crime - and are appealing for witnesses.