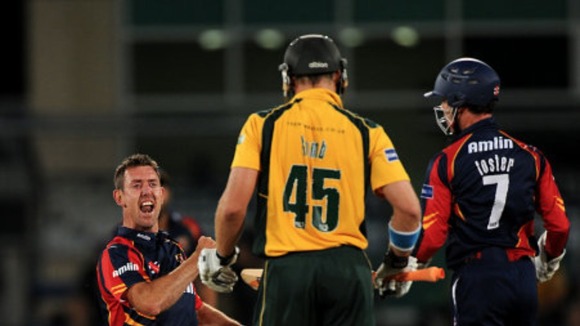 Veteran Essex bowler David Masters has signed a one-year contract extension with the county.
The 35-year-old joined Essex in 2007 from Leicestershire and has been the leading First-Class wicket-taker at the club for four years in a row.
He made 16 LV=County Championship appearances last season, taking an impressive 51 wickets in the process.
He'll now stay with Essex until the end of the 2015 season.
Speaking to the club's official website, Masters said that he was happy to extend his stay:
"I am very happy to a have signed a new contract with Essex.
"Being 35-years-old, this will take me up the age of 37 and I want to play for as long as I can.
"This is a great step for me to continue playing cricket for as long as I can continue to perform on the pitch."