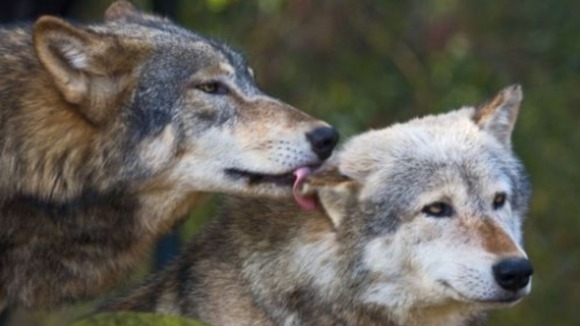 Police teams are searching for a wolf which has escaped from Colchester Zoo in Essex.
The animal was reported missing at around 8am this morning.
Five Timber wolves in total escaped from the enclosure at the zoo after the perimeter fence was damaged.
One of the wolves returned, whilst two had to be shot and another was recaptured.
The fifth wolf has still yet to be found and is thought to be sheltering in thick undergrowth.
A police helicopter and ground units are continuing to search neighbouring fields.