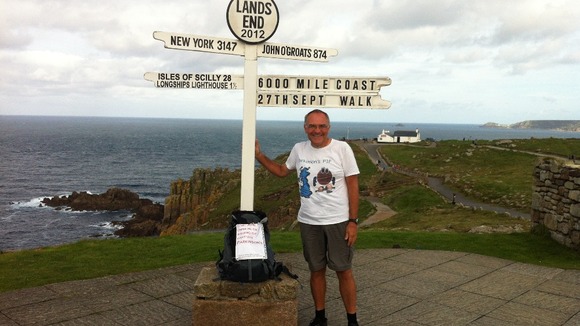 John Rayment from Essex is continuing his marathon walk around the coast of Britain to raise money for three charities working to find a cure for Parkinson's disease: Parkinson's UK, The Cure Parkinson's Trust and Parkinson's Improvement Programme (PIP).
It's a cause close to his heart as John's father had the disease 10 years ago. The retired business lecturer from Anglia Ruskin University wants to walk 6,000 miles round the coast, a trek he estimates will take 12 million paces.
John's journey began in August 2012 at the Tilbury Ferry on the River Thames and that's where it will end this Saturday.
Since then he has completed the South West Coastal Path, the Wales Coast Path and the Lancashire Coastal Way. Heading north through Cumbria, he crossed the Scottish border on 20th April and marched along the Dumfries and Galloway coast.