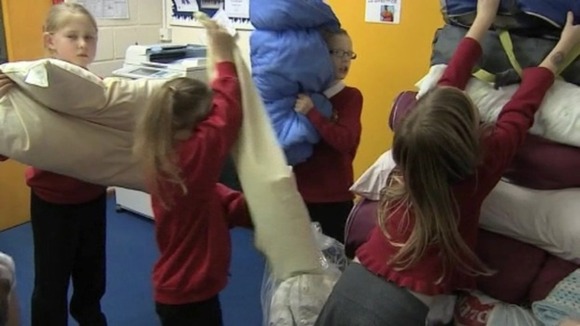 We told you yesterday about a school in Suffolk that was desperately trying to get 20 boxes of aid it had collected to the survivors of the typhoon in the Philippines.
Initially, they couldn't find anyone to take it.
However, the pupils at New Cangle Primary School in Haverhill have had some better news today.
Their collection of blankets, tents and clothes have been collected by members of the Philippine Nurses Association and it will shortly be on its way to the disaster zone.
Read more: Haverhill school desperate to help with Philippines aid effort