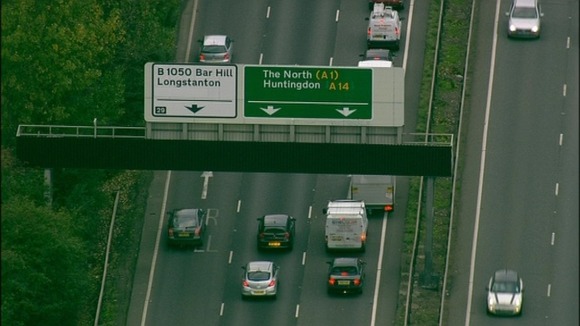 It's claimed that the controversial plans to toll the A14 in Cambridgeshire are to be dropped.
Improvement to the A14 will instead be paid for by the Government. The proposed toll is part of a scheme to widen and improve the heavily congested stretch of the road.
It's expected the announcement will be made tomorrow.
A consultation on the proposed tolling suggested that drivers could be charged between £1 and £1.50 to use a stretch of the road.
Tomorrows announcement is expected to reveal that the 1.5 billion pound project will go ahead with taxpayer funding.